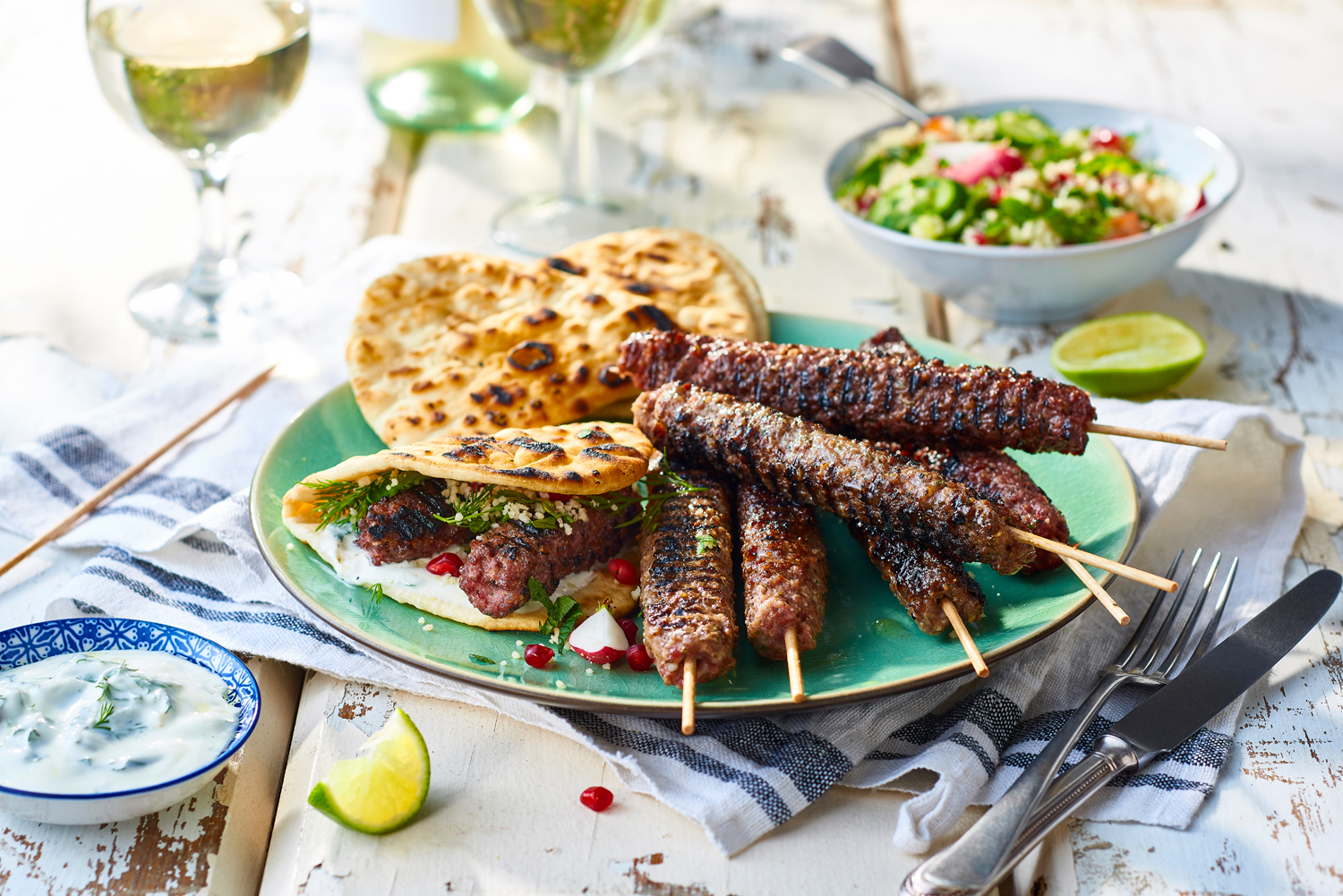 One of our favourite summer meals has to be our handmade Lamb Kofta's paired with Moroccan Couscous and fresh Tzatziki. This perfect pairing of sweet and spicy combined with the crisp Tzatziki simply can't be beaten and is perfect for a quick yet delicious mid-week meal.
Serves 4
For the Kofta's:
Pop into any of our branches and pick up 8 Lamb Kofta's. 
For the Couscous
1 cup of couscous
1 cup of boiling water
1 tsp salt
A handful of parsley 
2 tsp cumin
2 tbsp olive oil
1 tsp finely chopped ginger (can also use powder)
1 tsp paprika powder
1 deseeded pomegranate 
1 courgette
1 orange zest
2 radishes  
Method:
Pop your Kofta's onto a baking tray and cook in a preheated oven on 180 degrees for 20 minutes.
Mix your couscous and water together in a bowl. Cover and leave for 5 minutes or until the water has been fully absorbed. 
Use a fork to fluff the couscous. Then, add the salt, cumin, ginger, paprika, pomegranate seeds and olive oil. 
Wash the orange and finely grate the zest. Add to the salad.
Thinly slice the courgette and radishes. Add to the couscous.
Give it a good toss and serve!