About Bevans
We have shops in four locations: Kingston | Garsons | Longacres | Effingham
It all started in 1929 when…
My great grandfather, Reginald purchased a charming little butcher's shop in the heart of Kingston Upon Thames. He had one goal in mind- to provide quality meat paired with exceptional service.
In 1938, my grandfather Ronald took over the shop and continued to grow the business through the Second World War, a period of strict meat rationing. Whilst under Ronald's management our quaint shop was selected to be the official butcher to the XIVth Olympic Games in London. During this period, we were also proud to work alongside the well renowned Mary Berry to promote the benefits of purchasing high-quality meat from your local independent butcher.
When Ronald decided it was time to retire, the business passed to my father Roy, and my uncle Peter. Having graduated from the Smithfield College London, both Roy and Peter were truly master butchers who you can still find in the shop from time to time sharing all they have learned in their 60 plus years of butchery!
Almost a century later, we have four wonderfully distinct shops scattered throughout Surrey but Kingston remains at the core of what we do. Here, all of our unique products are handmade, ranging from flavourful sausages to colourful stir-fries. We also specialise in the long-lost art of whole carcass butchery, 30-day dry-aged grass-fed beef and farm to fork traceability.
I don't think my great grandfather could have predicted what the business has grown into over the years but his ethos is still at the heart of everything we do. His passion for the trade is shared by every member of our highly skilled team, from our experienced staff responsible for the preparation of our signature products to the skilled butchers putting the finishing touches to every dry-aged rib of beef.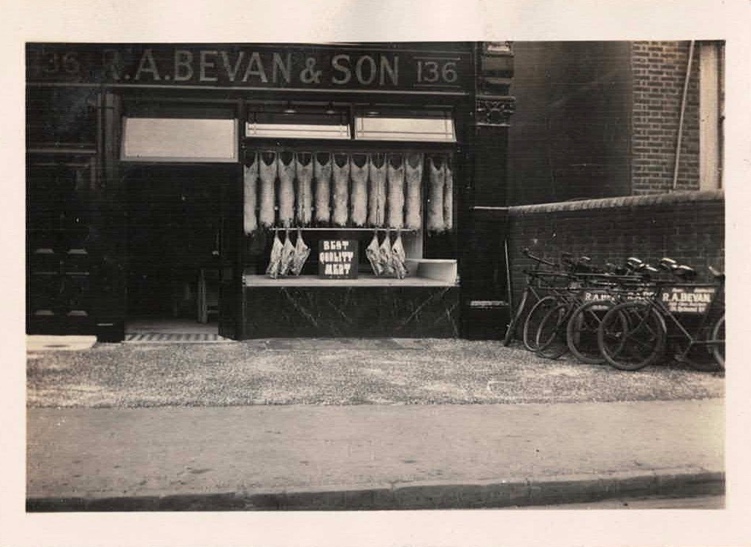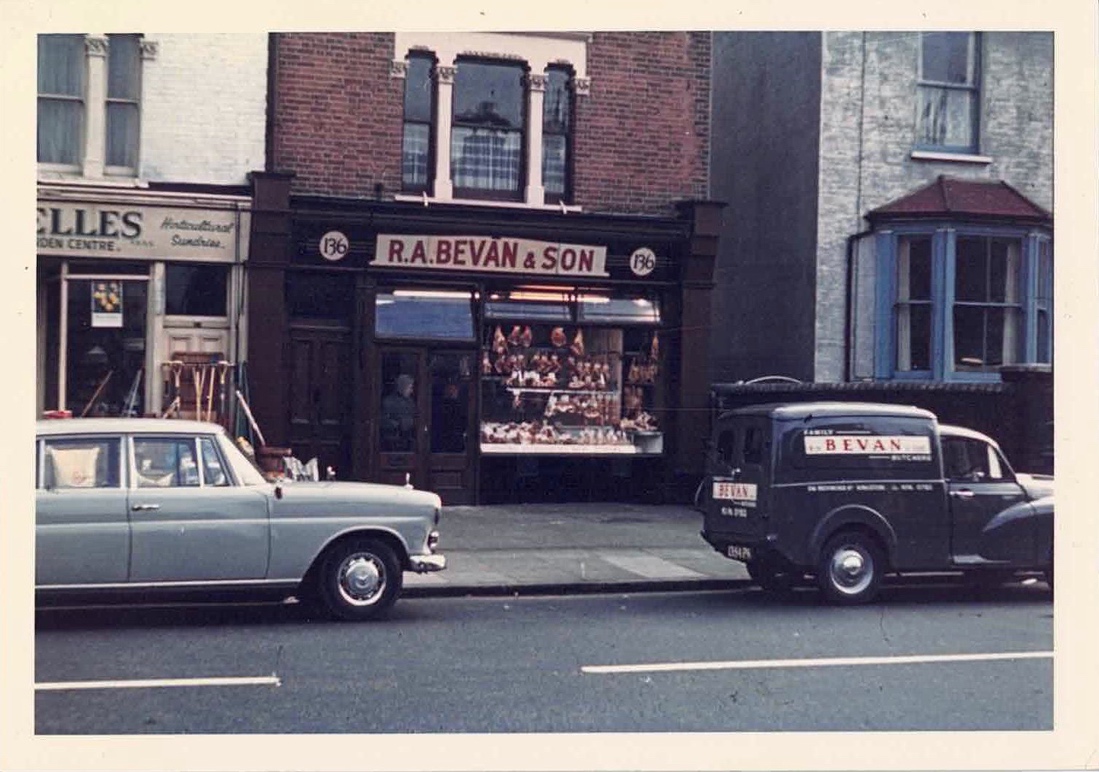 KINGSTON
Established nearly a century ago Kingston is our founding shop and in 2019 it was named the best in Great Britain!
In Kingston, we create everything from our award-winning wagyu burgers to our velvety black pudding. Each product is tried and tested before being handmade by Matt and our highly skilled team. In-store you can find a selection of the finest free-range meats, charcuterie and flavourful cheeses!
We're open 7 days a week with our highly trained staff with over 25 years of experience, providing the highest quality service and products.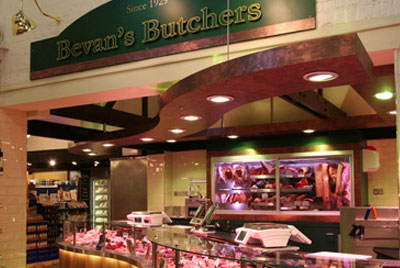 Garsons 
We have been working with Garsons for almost 35 years! It all began with a small shelf in the farm shop stocked with the highest quality free-range meats. Now, we have a 6-metre state of the art counter and a bespoke dry ageing cabinet filled with our award-winning sausages, spicy beef chilli bombs and 30-day dry-aged beef to name a few!
Whether you're after something special or simply cooking tips, Troy who has been working with us for nearly 10 years and his team of highly skilled butchers are on hand 7 days a week!
Longacres
In early 2010 we were approached by Longacres to help design and then run a new state of the art butchers counter, one of the biggest in the country.
Having proved he had what it takes, Robin Bevan gave his input and along with his staff oversaw the project from concept to completion. Now we offer our customers an extensive range of fresh meat, fish, cooked meat, and cheeses and other speciality meats in our impressive twelve-meter cabinets.
Effingham
Our shop in Effingham opened in 2016 making it the latest addition to the family business! Before, taking over, Effingham Village had a much-loved butchers shop run by Ray Evan's, who you can still find working in our shop today! Our landlord Colin Gibb has said:
We were delighted to have Bevan's take over the lease to Effingham, they have a brilliant reputation for quality and innovation within the business and, as a Butcher at Effingham myself for 40 years, I am thrilled that a traditional family butcher will continue there".
In our Effingham branch, you can find a range of premium free-range poultry, pork, game and 30-day dry-aged beef, expertly prepared by our highly skilled butchers! We also have a selection of charcuterie, cheeses, seasonal fresh fruit and vegetables and a myriad of indulgent treats!
Kingston
We are open from 9am-6pm Monday to Saturday and 9am-4pm  on Sundays.
Garsons
We are open from 9am – 5pm Monday to Saturday and 11am – 5pm on Sundays.
Longacres
We are open from 8.30am – 5.30pm Monday to Saturday and 10am – 4.30pm on Sundays.
Late night every Thursday until 8pm.
effingham
We are open from 9am-6pm Monday to Saturday and 9am-4pm on Sundays.